The $1.80 Instagram Strategy WORKS
Are you wanting to grow your Instagram following and engagement stats? Ya me too.
As a Millennial and of course Social Media Marketer I follow a lot of different "gurus" and influencers out there. One of them of course being Gary Vaynerchuk, CEO of VaynerX, Vaynersports and Vaynermedia. If that's not enough he was also one of the first investors in both Facebook and Snapchat.
Enough boasting about him let's get back to the point of this blog…
One afternoon I was researching ways and hacks that I could try to grow my followers on Instagram. I wasn't into buying followers from Siberia (which you can technically do, I just don't recommend!) I wanted real-life things I could start to implement that day and hour. Of course, I came across his content which I'll summarize for you now.
Basically, you're going to leave your $.02 (two cents) on the top 9 posts for 9 different hashtags using the Instagram Search feature. That equals out to $1.80 thus why he named this the "$1.80 Instagram Strategy."
Like I've said before I'm a Millennial and I think it is one of our traits that we are skeptical of pretty much everything and everyone until we try it for ourselves. Naturally, I wanted to see if this theory worked. So in the moments when I would be normally scrolling on my phone, I took that time to be productive. I would switch over to my business Instagram account and do exactly as he stated. Starting out I only would do like the top 3 hashtags I thought pertained to my business. I even searched my competitors and started following and commenting on their feeds.
I have gained about 100 followers in 7 days, those 7 days being very spread out. Out of those, I feel as though 20 of them are what I like to call 'active followers.' These are the ones that are commenting on my posts, watching my Instagram stories and responding to my comments left on their posts as well. I think this is not only a good tactic to use to grow an Instagram account but also a good way to network and connect with other industry influencers!
Now the only drawback I have about this is that it definitely is time-consuming.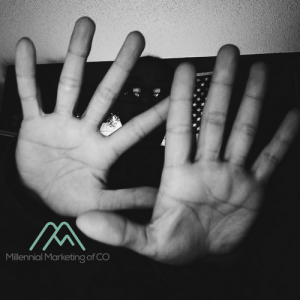 However, like I mentioned I just exchange the time I would already be used to scroll through Facebook with a time that will help long-term. If you're a business owner who is looking to sell on Instagram or like me, gain connections I give this strategy a 10 out of 10!
To read Gary's full blog on this subject here is the original post, https://www.garyvaynerchuk.com/1-80-instagram-strategy-grow-business-brand/
I'll be reviewing more Social Media Tips, Tricks and Hacks and be posting them on my Youtube channel. Here is the link to subscribe; www.youtube.com/channel/UCNkmTu_bVFmW9DkGI0hdXGA
Thanks for reading, and following!
-J