$100 To Help Your Marketing Online
Turn $100 into marketing hacks that can not only boost your engagement on your social media platforms, it CAN grow your business. Have a little faith and go grab some cash.
Before we start let's get mentally ready and be clear about one thing in your business that you want to accomplish. Are you trying to push a new program? Are you trying to get your current customers to sign up for your text or email alerts? Whatever it is, be clear about it. Now let's jump into things.
1. Chalk it up. This board, your business- every-thang!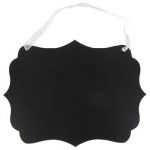 Check out these beauties!
Now these are extremely to use and I recommend having them in your arsenal of marketing tools. Easily you can throw whatever words you want on them to push, promote or communicate what your business needs to. This chalkboard can be found at Hobby Lobby for a whopping $5.99. It's a proven fact that people comprehend more when they both can read and see content! It triggers two things in your brain and thus makes whatever information is taken in, more likely to be retained. Here's an example of something I've done with a board.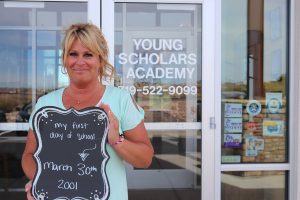 First off, check out my mom! Doesn't really look like she's been running a preschool for 17 years right?
I chose to highlight and market her accomplishment in this way for two reasons. One, with the date being shown it really does show how long it's been since she first started. Two, because Young Scholars Academy is a preschool program we see a lot of parents taking "First Day of Preschool" photos here. You can't tell me this doesn't resemble one of those ones. It's adorable, shares the message and obviously she catches the eye. (ow ow!)
2. You've got to write on it with something!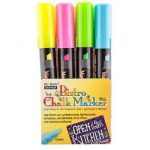 These are the chalkboard markers that I've found to be the very best! They wipe away cleanly, if you're using them everyday can seem to last fairly well for about a month. They sell here for $13.99 which is kind of pricey but again you'll need and want them. Now because I'm  big-time OCD I tend to get the white ones as well. I won't include these in the budget but I'm just saying that if you are and you want it to look like a legit chalkboard I recommend these as well. One is larger while the other is small which is great for designs and such.
 DON'T WORRY or make excuses as to why this idea won't work. If you feel like you have horrible handwriting, have someone else write it. If not, go really slow and imagine yourself in second grade again and make your handwriting at least legible! You can do it!
3. Grab A Gift Card
There is a method to the madness here. A gift card equaling $25 is sufficient enough! You can do a couple things here with this. (Think back on your goal!) You can do either a $25 Visa gift card or to a restaurant, Target (who doesn't love Target?) whatever you feel like is going to grab attention from your audience.
4. Boost That Facebook Post!
When you take the picture of someone holding the sign or if you chose to prop the chalkboard sign up somewhere make sure your background is clean. I can't tell you how many times I see a cute picture then instantly in the background there's a pile of clothes, a mop bucket or even worse a toilet with the lid up. (C'mon now people!)
Essentially you want to boost the post for specific people. There are options in Facebook where you can chose a custom audience, or these "types" of general people in a certain area or even target those who already like your page. My suggestion would be to spend $50.00 on a boosted post and run it for 3 days. This is best because it won't be out there too long for people to just scroll over 6 days after they had originally seen it, but it's a good time period that it won't be old!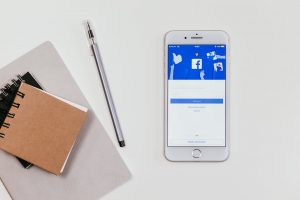 In the copy of your post you'l mention how you have this $25 gift card to giveaway. The "rules" or ways for people to win can be sharing, commenting or tagging their friends. DO THIS! This is essentially $50.00 advertising and you want to reach as many people as you can. I've also found that people doing reviews for raffle tickets to win something is another great way to get a lot of engagement with your audience. Plus we all need new reviews now and then!
So let's check back in with our budget. 5.99+13.99+25.00+50.00= $94.98. Right on budget and you'll even have some room for taxes. I cannot express how easy this idea is and I encourage many to try it out for their businesses. What's great is you can reuse this idea as many times as it's convenient for you!
So now you're off, let me know your thoughts and how your ROI is!
-Jordan
Owner, Millennial Marketing of CO