Social Media Can Help Your SEO | Millennial Marketing of CO
Alright, alright yes you can have good social media and you can have good SEO separately. Why would you want to keep a dynamic duo from being just that, dynamic?
Any well-versed business owner understands that in order for your website to rank on the top search engines like Google, Yahoo and Bing, you have to have good SEO. SEO stands for Search Engine Optimization and the short version of this means that throughout your site you have keywords and phrases. These big search engines recognize all the key words throughout homepage and blogs that they help rank your site when those key words are searched. For instance, if you have "auto shop" in the right places throughout your website you'll most likely be one of the first listings on Google Maps when a consumer types; "Auto Shop Colorado Springs."  SEO is one of those things that plays a big role in the background of all websites.
So how does posting on the biggest social platforms help you out?
You're able to drive traffic straight to your site from 1 simple post on Facebook! Say you have a popular article or piece of content that you'd like to post. Even if you don't consider yourself a blogger, post blogs to your platforms. The more website traffic you have to your site the better. If Google is able to see that you have returning users and that you're consistently updating your site, it's all going to help your chances of getting ranked.
The point of this post is to let you know that you have to be doing everything. You've got to consistently update your website. Blogging is a really simple thing you can do once or twice a month that WILL help. You've got to consistently update your social media platforms. I don't recommend downloading Snapchat if your target audience is 40-year old women. (Sorry but they're not 'Snappers') Keep into consideration who you're targeting and who would actually benefit from your services or product.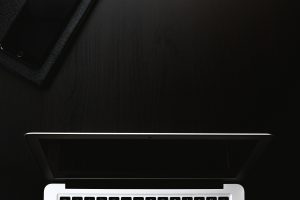 That's all folks! Thanks for reading!
-Jordan, Owner Millennial Marketing of CO